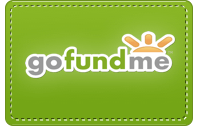 Please help to raise funds to continue the ground breaking work of Sound Memories; a bespoke, award winning and beautiful collaborative arts project empowering older people, as well as their families &/or carers, to create dementia friendly resources and impact social change for a better life.
Here are some of the amazing Sound Memories outcomes to date:-
'We created and shared holistic, respectful, valued resources, made by older people themselves for each other, in a loving and respectful way'

'Sound Memories is a way of celebrating life with the individual, their family & friends, not just within the services they attend, but also at home.'
Beryl Painting & her daughter, Amanda
'I got a greater understanding of the individual, finding out things I didn't know about them'
'Staff and families said that they found out things they never previously knew about the person.'

'Sound Memories is an innovative way of celebrating older people within local communities via strategic distribution with libraries relevant to the person's life.'
'Sound Memories enables integrated community events through the Global Pannad and other Events they've held.'

'Truly, it is impacting on how children understand dementia by being distributed to primary schools and used to train in different pedagogies to teachers through Joseph Rowntree Foundation.'

'The Memoirs of Strang the Strong is being used as an anti-bullying resource in primary education.'
George Davies: Strang the Strong
Postcards from Louie has gone onto provide a Llansteffan based Story Trail for Primary School children and a project to deconstruct barriers in the local village, whereby children collaborated with older people to make books about each others lives.

On a National level, Sound Memories resources are now held by the UK wide National talking book services.
Ceredwen Jaques: Project Peer Volunteer
Sound Memories has been intergrated into mainstream Gallery exhibitions such as Greenspace Gallery, Carmarthenshire
Resources are exhibited with The People's Collection Wales
And have had wonderful Media reviews in newspapers throughout Wales.
People with dementia have been empowered to make National strategic change as the Sound Memories body of work and model of working is now recommended as best practice in social care via the Joseph Rowntree Foundation 'A Better Life' practice based research website.

Through collaborative work with older people who live with dementia, Cheryl Beer who set up Sound Memories, has won a prize for Outstanding Contribution from the University of South Wales 2014 & a Wales Care Forum National Gold Award 2015.
Betti Williams with Cheryl Beer
But most importantly, Sound Memories has listened, valued and preserved the remaining memories of our older community as a wonderful living social history, enabling the older community with and without dementia, not just in being empowered to help each other, but educate the world.